What hybrid strains can I find in the best dispensary near me? As someone who enjoys their weed on occasion, this is a question you've likely asked yourself. And depending on what dispensary is near you, the choices will vary.
For this article, we'll highlight three different hybrids that you may or may not have experienced yet. They have their respective special qualities that'll make you see why they're a favorite among many of your fellow herb-lovers.
LA Kush Cake
When you combine the relaxing Wedding Cake with uplifting Kush mints, you get a pleasantly sedating powerhouse like LA Kush Cake. This Indica-dominant hybrid comes in at a whopping 23% THC, so you better tread lightly with this one.
LA Kush Cake is perfect for those long, tiring nights at work when you just want to do nothing but melt into your couch cushions upon getting home. As a bonus, you'll also experience a smooth earthy and peppermint flavor combo along with its vanilla aroma. That's a treat to all your senses.
Ice Cream Cake
Likewise, there's another strain that has more of a relaxing effect. Just like the previous item on this list, Ice Cream Cake shares the same Wedding Cake genetics combined with the energizing Gelato #33. The result is a calming Indica-dominant hybrid that's a favorite for medical cannabis users for its perceived ability to help relieve symptoms of chronic pain, insomnia, and anxiety.
Just like its half-sibling, Ice Cream Cake is a great nightcap option if you want to ditch the wine. Its users also enjoy its creamy vanilla flavor.
Presidential OG
To complete this list of Indica-dominant hybrids, we're closing things out with Presidential OG. Its parent strains are the mentally-stimulating Bubble Gum and the legendary OG Kush. The result is a sedating strain with 18% THC, that packs a mean punch if you're not careful.
Presidential OG is a go-to choice for people dealing with insomnia and stress. And as you toke up, you'll immediately notice hints of citrus and pine filling the air. It will then be followed by a nice earthy flavor that'll linger in your tastebuds for a while.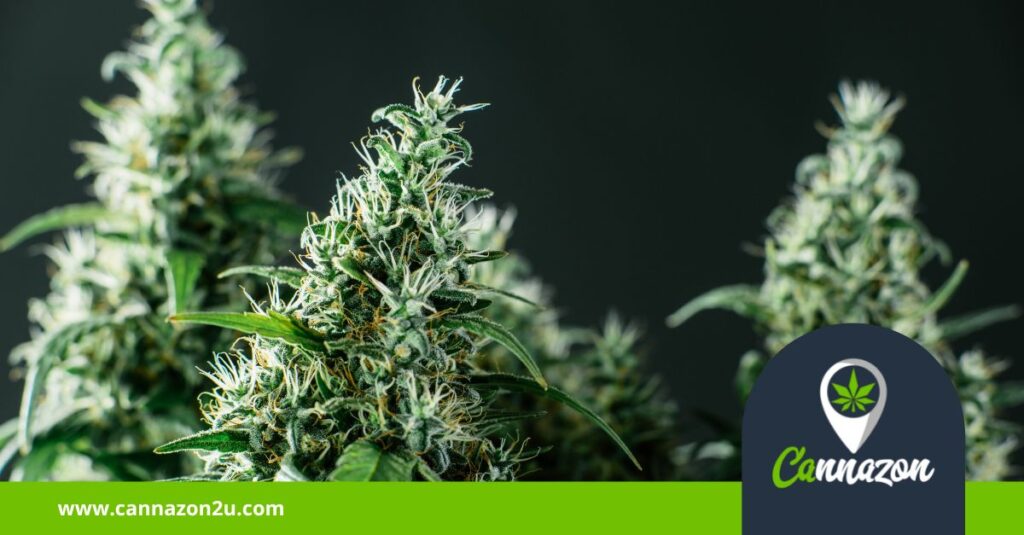 Can I Get These Strains From the Best Dispensary Near Me?
Short answer, yes. And the best part is we'll deliver them right to your door. Check us out at Cannazon and how our easy, headache-free delivery process works. And if it's your first time buying from us, you get a 20% discount on your initial order.
If you need more information, visit our website.