"What products are available in the best dispensary near me?" As an herb-lover, you've likely pondered about this way too many times already. Some of you may have found the perfect answer, but a lot of you reading this probably still haven't. 
If you're living in the Los Angeles area, there isn't one simple answer to this question. A quick Google search will lead you to a long list of places, none of which you're familiar with.
So we've taken it upon ourselves to give you more of a closer look at one of the best dispensaries in your area if you do live in LA. Based on this short article, hopefully, you'll see why that is. 
Buds
No dispensary can exist without a selection of fine buds. They're the bread-and-butter of the whole operation, and it's what sets your reputation as a trusted dispensary.
With us at Cannazon, you can expect a variety of top-quality and potent flowers to choose from. And when we say potent, we mean buds with THC levels that go as high as 29% THC. We also have classic favorites such as the Wedding Cake, Super Silver Haze, and Pineapple OG, just to name a few. Bottom line, you will never run out of choices.
Pre-Rolls
Time is a precious commodity, and it's understandable to want an added convenience, even with your cannabis products. That's what pre-rolled joints bring to the table. Especially if you're not capable of rolling a decent spliff, this one is for you. 
Our pre-rolls aren't your normal joints. Some of our products come with flavors to add more to the experience. Once you start shopping with us, you wouldn't want just any other joint.
Edibles
Likewise, we have a delectable edible selection to satisfy your cravings. While we don't have your usual space cakes on our menu, we do have gummies in different flavors like raspberry and watermelon.
But if you prefer a more refreshing option, check out our list of weed-infused beverages. Choose from different variants like sparkling lemon, wild berry, grapefruit, and tropical mango. And we do our apple juices a little differently.
Concentrates
For those who want to take things to the next level, we also have a list of concentrates to offer. Our live resin selection also comes in different flavors like a blueberry mojito, citrus sap, melon, and berry gelato. 
And like what you'd expect from concentrates, we don't skimp with the potency. THC levels on our products are at least 71% and can go as high as 94%. If you're doing concentrates for the first time, you may want to take things a little slower.
Accessories
A cannabis shopping experience won't be complete without the much-needed accessories. Sure, we do have the usual items you'll find at a dispensary like rolling papers, but we also have vaping kits if you're into that. We even have starter kits for those who are just about to make the transition.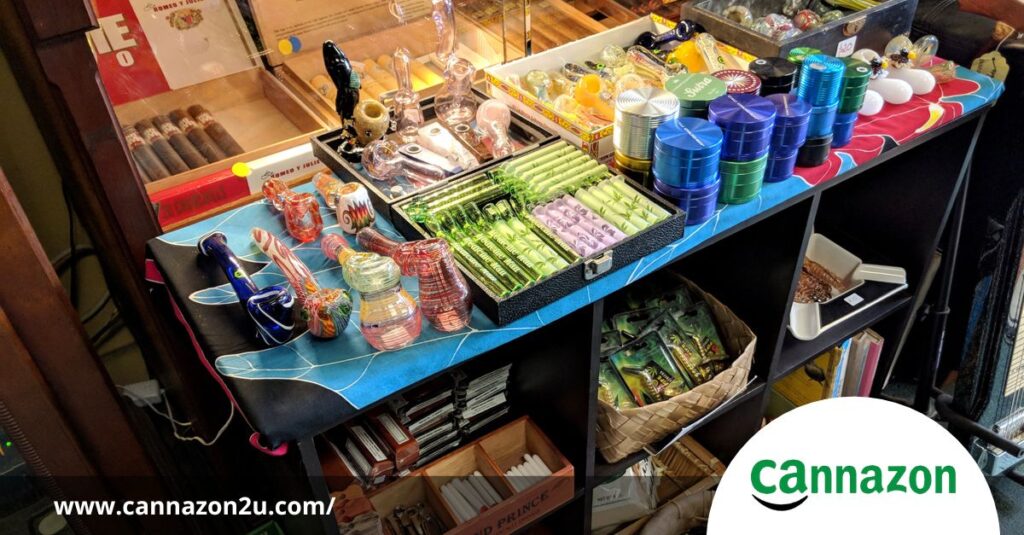 Easy, Hassle-Free Shopping From the Best Dispensary Near Me
We at Cannazon are all about providing convenience to our customers. Unlike other dispensaries, shopping with us takes a mere few clicks. In just a few simple steps, you can have your products delivered right to your doorstep. First-time customers will also receive a 20% on their initial purchase! For more information, visit our website.