Every weed enthusiast will pose this one valid question: is it safe to avail of cannabis delivery services near me? After all, marijuana is still illegal on the federal level in the United States, and that still means hefty repercussions. 
If you're a business owner in the weed industry, delivery services help a lot in boosting your company's bottom line. Especially in this day and age where people can make purchases with a click of a button, it's an excellent business model to follow.
But are there any hurdles to this type of setup? More importantly, is it safe to take part in? This article should answer these questions. 
Legality Issues
As we briefly mentioned in the intro, cannabis remains illegal on a federal level in the United States. The Drug Enforcement Agency (DEA) classifies it as a Schedule I drug, which means it is deemed to have "no medical use" and has a "high potential for abuse. Alongside marijuana in this subset are heroin, LSD, and ecstasy, which are all known to be more detrimental when taken. 
These legality issues play a huge role in cannabis delivery. In the state of California, for example, almost 500 cities and 58 counties have their respective regulations on recreational cannabis use. That can mean delivering weed to certain areas may not be permitted, and that can do a lot in terms of trying to put up a successful service. 
As for the customer, it could be a frustrating and confusing thing to deal with. It makes them hesitant to make such transactions happen, given the apprehensions about the risk of getting penalized.
A Booming Business
The other side of the argument is that cannabis is a booming business across the globe. But in the United States alone, particularly in California, it's already at its peak and there seemingly are no signs of slowing down.
To put things in perspective, experts are predicting that by 2024, dispensary sales will be at $26.7 billion for recreational marijuana and $13.9 billion for medical marijuana. A bulk of the credit, they say, goes to the boom of cannabis delivery services, particularly during the COVID-19 pandemic in 2020. 
As a customer relying on delivery services, this only means that things are looking good. The more economic success, the easier it gets to regulate cannabis delivery. This also means such services will become safer and more accessible for everyone. 
Is Cannabis Delivery Safe?
But let's get back to the present and answer the article's overarching question: is it safe to have cannabis delivered to your doorstep? Short answer: yes, but it comes with a caveat. For one, only rely on reputable services.
It is easy to spot a shady, potentially endangering cannabis delivery service. Some signs to look at are the lack of an online presence, missing key details, and questionable transaction methods.
But do trust your instincts. A bad gut feeling means something may, indeed, not be right and it may be in your best interest to heed the call.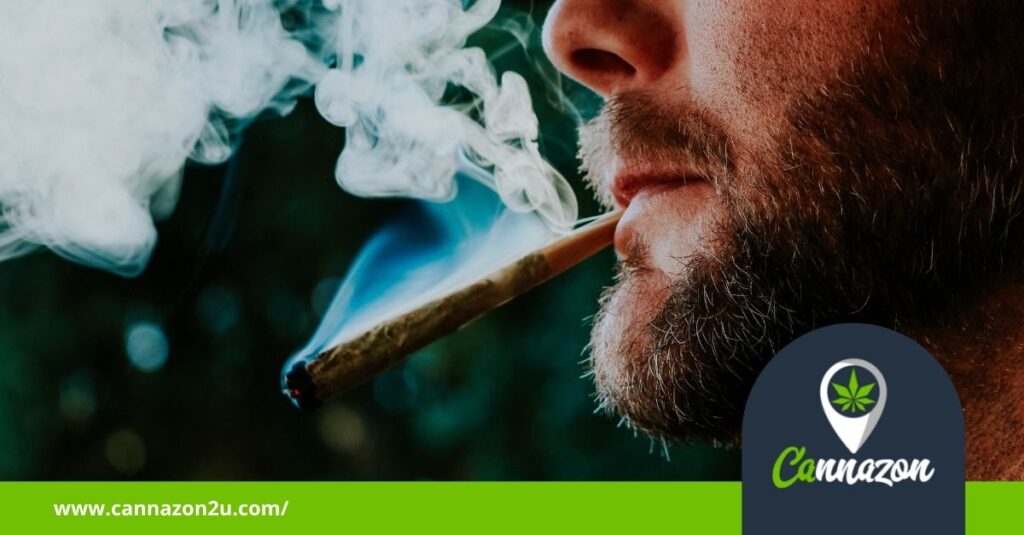 A Safe and Reliable Cannabis Delivery Service Near You
A good example of a safe and trustworthy cannabis delivery service would be Cannazon. We have a wide array of products for you to choose from, and yes, they will be safely packaged and sent right to your doorstep. We also offer a 20% discount on every first purchase for new members. For more information on how to place an order, visit our website.