For every cannabis lover, the idea of buying high-quality products from the "best dispensary near me" is a huge luxury. Once you've found a reliable, friendly neighborhood spot, you're golden. No longer will you worry about running out of stock.
Each dispensary carries a variety of cannabidiol products, mostly for those who don't want to partake in the psychotropic trips that marijuana is known for. Cannabidiol, or CBD as it's popularly known, is more about its perceived health benefits than for recreational purposes.
Now, if you're still reading this and are a newbie to CBD, we'll give you a bit of a crash course on what it's all about. So be sure to read this article until the end.
CBD vs. THC
You already know about CBD, now many of you are probably wondering what THC is. Tetrahydrocannabinol, for long, is the psychotropic component of marijuana. It is the cannabinoid that will get you high, on a laughing trip, and later on, with a strong case of the munchies.
It's that psychotropic component that separates these two cannabinoids from each other. But what many don't know – not even seasoned users – is that CBD is mostly derived from the hemp plant, a close cousin of the cannabis plant.
The difference with hemp is that it contains a minimal amount of THC, about 0.3%. It's not enough to get anyone high, and it's what makes it legal for distribution, according to the 2018 Farm Bill.
The Perceived Benefits of CBD
We use the term perceived since many more studies are needed to make a definitive conclusion. But right now, cannabidiol does have numerous potential benefits that have already helped people in various ways.
Pain relief is one of its many known upsides. A 2018 peer review, for one, highlighted CBD's potential against chronic pain, including those that are cancer-related, and those associated with fibromyalgia and neuropathic pain.
And since we brought up cancer-related pain, studies have also identified CBD as a plausible treatment relief option for the disease. According to the National Cancer Institute, cannabidiol has the potential to ease the side effects of chemotherapy such as nausea, vomiting, and lack of appetite.
Then there's CBD as a possible option to ward off arthritis symptoms. In this 2016 research done on lab rats, it was discovered that cannabidiol, when administered in doses of 6.2 mg, is enough to reduce inflammation caused by arthritis. It is not clear how it applies to human subjects, but these results are promising enough.
How to Take CBD
CBD can be taken in various ways, oil tinctures being the most popular form. A few drops are usually administered sublingually or under the individual's tongue. This is an excellent option for those who aren't fans of CBD pills or capsules.
You can also take CBD in the topical form via salves, balms, or creams. These are more for pain relief in specific areas of the body. And just like THC, CBD also comes in vape and edible form, but without the psychoactive kick.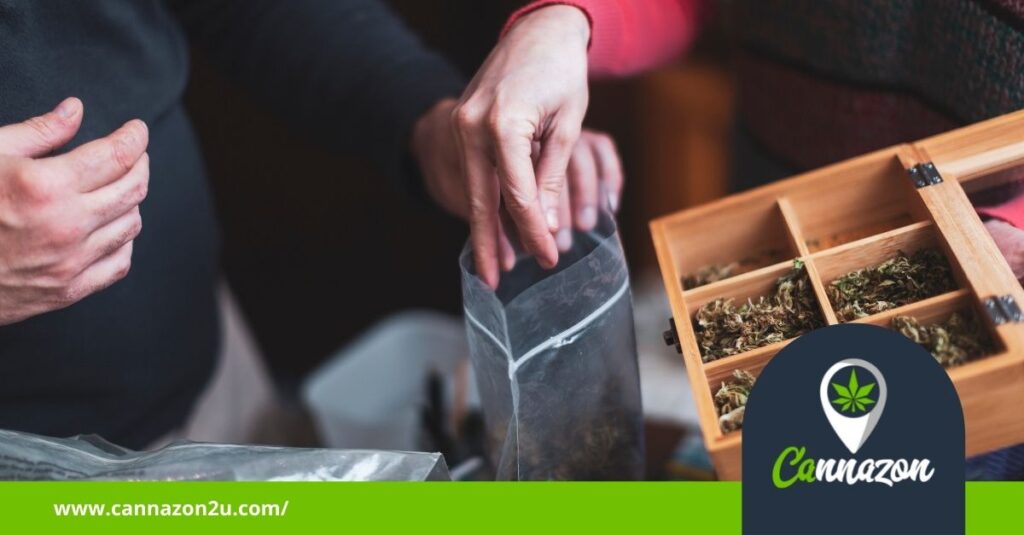 Can I Buy High-Quality CBD From the Best Dispensary Near Me?
You definitely can. Here at Cannazon, we have CBD options for you to choose from. We also offer the added convenience of delivering your orders right to your door. Just follow these six simple steps and you get your products within 90 minutes. If you want to know more, visit our website.